Join our Global Classroom where students of all ages and from all over the world learn with experienced, passionate and committed educators. We deliver customized learning with maximum impact by combining innovative technology with core teaching methodology.

Unlike some other online schools we provide far more than conversation classes and basic grammar lessons. At Red Fox Education we have fully developed curricula to guide students through all stages of their school life. Please take the time to read the detailed descriptions of our courses - the content, aims and objectives. Since we are, fundamentally, a British Indian Online school the stages and terminology refer to the British school curriculum, but our lesson plans are relevant and easily adaptable to other international curricula.
Key Stages 1 & 2 (KS1 / KS2) – Years 1 – 6
We invite our reception and primary school children to join us and our unique educational characters on a fun and enjoyable learning journey. Red Fox and his friends, Tiffany the Mermaid, Jade the Dragon, Aaryan the Cow and Tarit the Tiger have proved to be extremely popular and engaging characters assisting our young students through the learning process.

We not only provide English lessons through years 1 – 6, but also provide stimulating and engrossing lessons in maths and science for our younger students with a full programme of learning activities.

All our lesson materials are designed by qualified British teachers to meet international standards and are structured on the British school model, with each lesson building on previous ones, taking students progressively through the curriculum. With our online school, students use technologically advanced educational materials delivered by experienced British and Indian tutors.
English – The lessons include a rich combination of activities – stories, quizzes, conversations, exercises, videos, audio tracks and visual aids – to teach a wide variety of relevant and essential points. We cover phonics, vocabulary, grammar, comprehension, listening skills, pronunciation and much more.
Mathematics – The programme guides our young students through basic numeracy and arithmetical skills (addition, subtraction, multiplication and division) in the early years, progressing to fractions, weight and capacity, length and mass, basic geometry and statistics and much more.
Science – Our lessons cover the basic sciences in the early years with topics designed to capture and hold the student's interest – examples include weather, animals, materials, plants, health and nutrition. KS2 lessons, in Years 3 & 4, move on to look at fossils, soil and rocks,photosynthesis, light and dark, electricity, solids, liquids and gases, sound and more. The later KS2 students consider advancing levels and concepts grouped into specific categories – working scientifically, living things and their habitats, animals (including humans), properties and changes in materials, earth and space, scientists and inventors, forces (such as gravity and friction), evolution, light and electricity.

Our students develop their English language skills and their knowledge of mathematics and science in a fun and friendly environment guided by our experienced and professional educators.
Key Stage 3 (KS3) – Years 7,8 & 9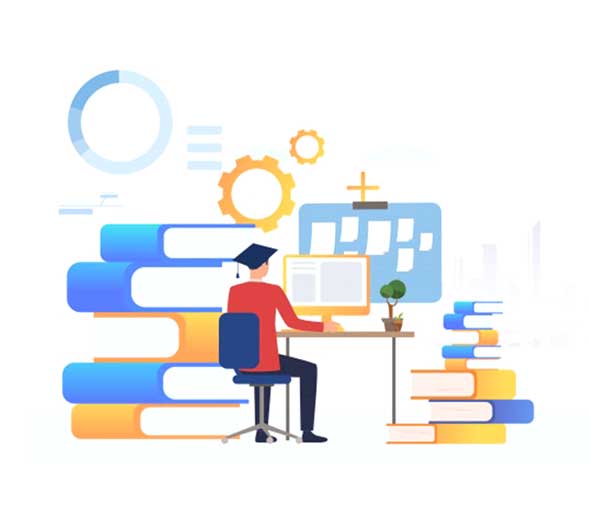 In the formative years of Key Stage 3 we have developed lessons which align closely to the recommended guidelines in the National Curriculum. We believe that children should use discussion in order to learn. Our lessons encourage and engage students so that they take a full part in and contribute to the discussion, and through our literature lessons, develop a passion for reading. This approach allows them to consolidate and build on their knowledge of vocabulary and grammar, and develops comprehension skills.
Basically, the aims and objectives are that our KS3 students:
can read easily, fluently and with good understanding
acquire a wide vocabulary, an understanding of grammar and knowledge of linguistic conventions for reading, writing and spoken language
are able to speak confidently and effectively in both formal and informal contexts
can elaborate and explain clearly their understanding and ideas
are competent in the arts of speaking and listening, making formal presentations, and participating in debate.
are able to understand increasingly challenging texts and material
We have designed thoughtful and engaging lessons, with both the student and tutor in mind, which will hold the student's imagination as they learn. The following is a brief summary of the themes and books for each of the important KS3 years of study.
Year 7 - The theme is everyday language so that students can describe themselves and their everyday life. Lessons include a range of fun learning activities – including quizzes, word searches, completion of charts, tables and missing words, listening exercises and much more – all of which are built around engaging topics, such as Where you live, the UK, My Neighbourhood, Inventions, Band Practice, First Nations, Plans for the Future, Dream Home, Strange & Unexplained, and Fact or Fiction.

Each of the lessons also includes a Language Focus section. In year 7 some of the points covered are countable and uncountable nouns, articles, various verb forms and structures, adverbs of degree, language for speculating, suffixes, prepositions of place, and many more, all of which are pitched at the appropriate level for Y7 students.

Our book selection for the Y7 reading comprehension lessons include Robinson Crusoe, Gulliver's Travels and Last of the Mohicans. Each text has been abridged by our expert content creators so that it is understandable, but still challenging, for the students while retaining the integrity of the story. The lessons include discussion based comprehension questions and interactive activities. Each lesson includes:
pre-read discussion so that students can learn how to understand and discuss background and setting, and to consider how the story may develop
post-read comprehension questions and activities which encourage discussion of key points in the story, ideas and themes, plot development, characterization, events and settings.
an introduction to different writing styles and literary devices and techniques.
vocabulary builder sections which include using words in context and making sentences.
Year 8 - The theme is the language of the world around you so that students can describe life in their country and elsewhere. The format of the lessons and range of activities and exercises are similar to those in Y7 but at a more advanced and age-appropriate level. Topics include The Big Apple, That's Entertainment, Dangerous and Scary, The Amazing World, Oh Canada!, Why Should We Care? (environment), Energy and more.

Language Focus sections include talking about advantages and disadvantages, differences and similarities, and giving reasons and examples. Additionally, grammar points like talking about the past, making comparisons and using participial adjectives are also included plus several more, all at a level targeted pecifically for year 8 students.

The Y8 literature lessons include the study of The Adventures of Huckleberry Finn, Kidnapped and A Christmas Carol. The format of the lessons is similar to that explained for Year 7 but at an increasing level of complexity. For example, in A Christmas Carol we consider how Dickens used satire to criticise the treatment of the poorer classes in society. The texts, like Y7, are abridged but at an advancing level through the year.
Year 9 - The focus moves to more serious discussion on defined themes so that students can talk at length about academic and practical topics fluently and coherently. The recurring themes (and their sample topics) throughout each unit within the year- long course are as follows:
places – the English speaking peoples, New York & London, the Australian Outback, Antarctica
experiences and achievements – journeys and explorers, defining achievements, knowledge nerds
life and culture – pop culture, festivals and celebrations, sports culture
past events – the Titanic, the Hindenburg disaster, the first antibiotic
current affairs – coronavirus and world epidemics, organic farming, exploring space
future discoveries – time travel, life beyond earth, the problems of population growth and how they can be solved
The language focus sections are appropriate for the themes/topics including descriptive and extreme adjectives, talking about the past and comparing with today, future possibilities, using conditionals, and language for evaluating.

Literature lessons in Year 9 use the original book texts and move onto more thought-provoking issues to help prepare students for the KS3 examinations and to build towards GCSE in Y10/11. Our book selection begins with short stories – The Empty House by Algernon Blackwood and The Six Napoleons by Sir Arthur Conan Doyle – followed the A.A. Milne novel, The Red House.
Key Stage 4 (KS4) – GCSE
Our general aim for our Year 10 & 11 students is to help them prepare for the GCSE examinations in English Language and Literature. We focus on reasoned discussion based on defined themes with increasing complexity so that students can learn techniques for developing arguments, explaining reasons and using supporting examples.
The more specific aims, in terms of the spoken English, comprise the following:

Year 10
communicate factual information and ideas/opinions with some expansion
organise and link ideas with appropriate linking devices
engage in a conversation on a range of topics familiar to the candidate's experience, e.g. the world around us and past experience
produce responses with an adequate range of language structures (both grammatical and lexical)
produce responses that show sufficient control of pronunciation and intonation
engage in a conversation and make some contribution to help move the conversation forward
Year 11
communicate factual information, abstract ideas, opinions and arguments with good expansion
organise and link ideas with a range of appropriate linking devices
engage in a conversation on a wide range of topics, e.g. natural environment, arts, science and global issues
produce responses with a wide range of language structures (both grammatical and lexical)
produce responses that show good control of pronunciation and intonation
engage in a conversation and contribute effectively and significantly to move the conversation forward
Our methodology in achieving these aims is to deliver lessons which are interesting and informative as well as focused on providing the necessary language learning and coaching in exam technique. We believe this approach ticks a number of essential boxes:
teaching which closely follows the criteria for the speaking part of the GCSE English language syllabus
specific language teaching including how to communicate factual information, how to express opinions and ideas, how to develop argument and expand the conversation, effective use of connectors, and essential pronunciation features
extended conversation on a wide variety of topics, all of which are typical to the speaking element of the iGCSE examination
listen and evaluate sections comprising short audio recordings and reading passages to enhance listening skills and for the student to learn how to compare and evaluate differing opinions.
a practice test lesson in each unit to give essential examination information and techniques as well as an assessment of ability under exam-like conditions
The Literature lessons also follow the GCSE model syllabus. Our text selection includes books which are frequently examined and are due to be included in examinations either currently or in the forthcoming years. These include:
Charles Dickens – Oliver Twist
Jane Austin - Pride and Prejudice
Bram Stoker - Dracula
Henry James – The Turn of the Screw
Shakespeare – A Midsummer Night's Dream & Antony and Cleopatra
Poetry Selection including poems by Thomas Hardy, Elizabeth Barrett Browning, William Shakespeare, Wilfred Owen, William Wordsworth, John Keats, Siegfried Sassoon and Emily Dickinson – all of which are similarly included in the syllabus.
Our literature lessons focus heavily on developing comprehension skills so that students are best equipped to succeed in the examination. On completion of our literature courses students will be able to:
evaluate, develop understanding and demonstrate awareness of context and setting
identify and explain use of literary devices and techniques
explore plot and characterization in order to give detailed responses
discuss and develop answers to exam type questions arising from the text
IELTS Courses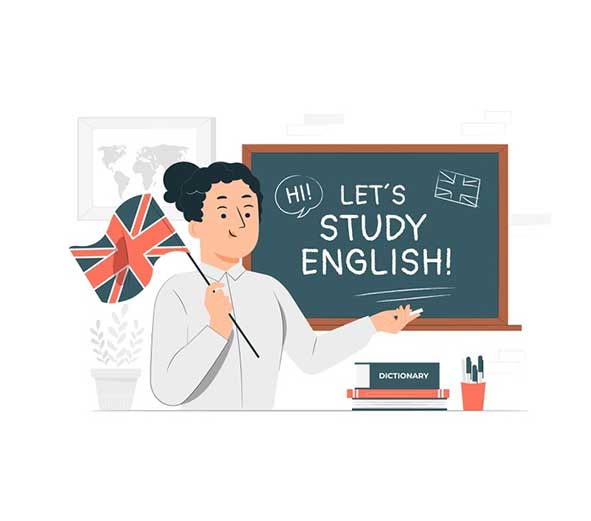 Red Fox Education provides a complete service to all people. We also provide business English and corporate training and adult conversation classes. These may not be of much interest to your students but our courses for the IELTS examination most certainly should be!

As you no doubt know, IELTS is a universally accepted test of English ability which is primarily used For University admission.

International students studying on English programme courses use IELTS to satisfy entrance requirements for English ability level. It is the preferred qualification (sometimes the only accepted qualification) for almost all UK universities and those in Australia, New Zealand and other European institutions offering programmes taught in English (mainly Germany, Sweden & Netherlands, but also latterly Belgium and some eastern European countries). Many American universities and colleges will also accept IELTS.
Many universities in a student's home country, particularly in Asia, also accept IELTS for entry to degree courses that are taught in English (known as English or International Programme courses). Even if the institution has its own English test for admission almost all will accept IELTS instead (so students do not have to take several different tests if making multiple applications).IELTS can also give credits on some courses for English components included in the syllabus. Additionally, some English based courses have IELTS as a graduation requirement.

Here at Red Fox we provide a range of courses for those wishing to study for the IELTS examination. Many under-prepare for the test and/or overestimate their own ability level and underestimate the difficulty level of the test. It is not designed to be easy because otherwise it would not be universally accepted by universities. Consequently, we have designed courses for differing entry levels, all written by an IELTS expert and former examiner, which are briefly described below.
The Beginner course: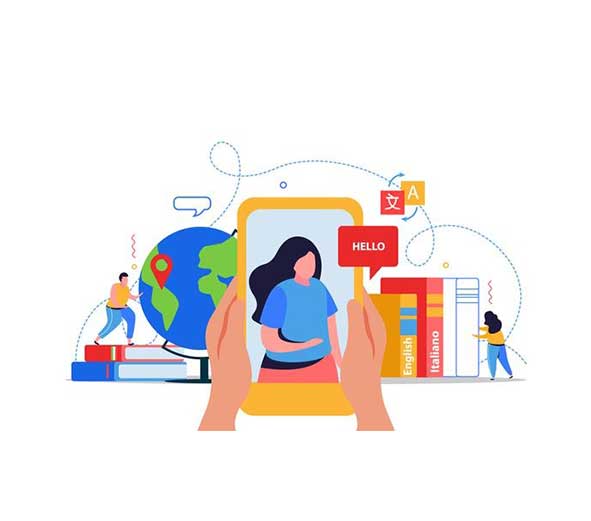 entry level for beginners (as the name suggests)
students who have taken the test already and scored 5.0 or lower OR
students who have some ability in terms of basic sentence structure and who can talk about familiar topics but:

have difficulty with more complex structures (e.g. consistent errors if attempting subordinate clauses) and which can interfere with meaning or understanding
who show only a limited range of vocabulary and/or have difficulty talking about unfamiliar topics
(in writing) show little awareness of style or collocation and/or fail to extend or support ideas
The aim of the course is to build necessary skills to improve and increase the IELTS band score. It contains introductory elements to reading, speaking and writing. Upon completion of the course students should be able to score band 5.5.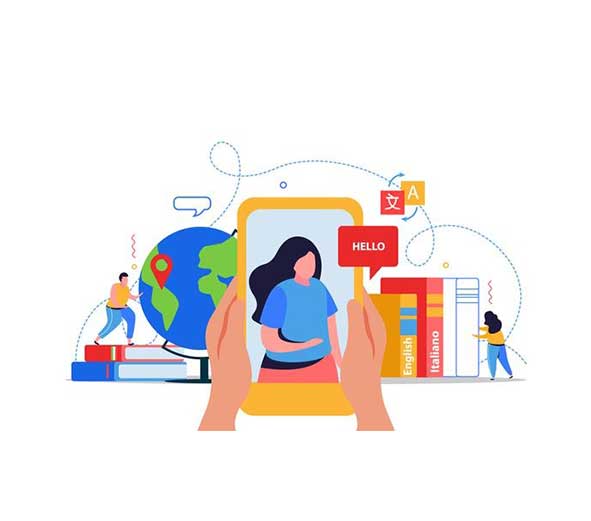 The Intermediate course:
students who have taken the test already and scored 5.5 or 6.0 and need a minimum of 6.5
students who have completed the beginner course [note – it is envisaged that most beginner level students will need to progress to the Intermediate course to get their required score]
OR students who have a reasonable ability level but still have some limitations such as:

can use some complex structures with limited flexibility but still make numerous errors
can talk about familiar topics with some flexibility but have only mixed success at paraphrasing or expressing more complex ideas or talking about unfamiliar topics
(in writing) errors persist and are noticeable although meaning is reasonably clear and/or can present ideas with some organization and cohesion but do not demonstrate more fully developed argument and/or may overuse, underuse or make inappropriate use of cohesive devices and referencing.
The aim of this course is to further develop all skills for all four parts of the test to the extent that the student can attain a band score of 6.5 – this is the usually accepted university admission score for most degree courses at most universities.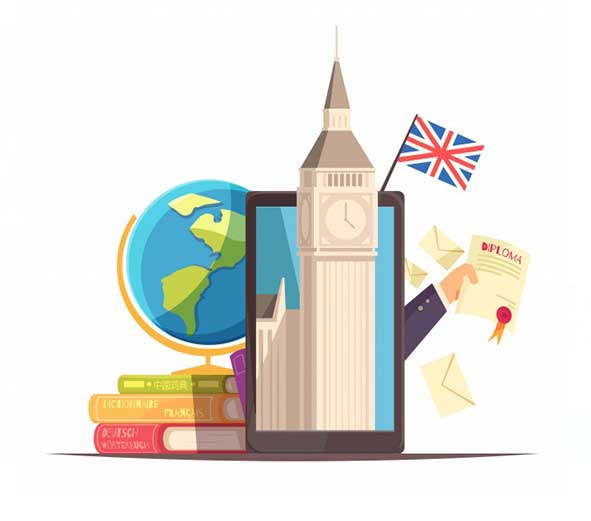 The Advanced course:
students who need a higher level score (for courses with a 7.0 or 7.5 requirement or for personal satisfaction) Note: some prestigious and/or high-ranking institutions require a higher score, as do some courses with high or more complex English content (such as journalism, literature or law)
students who have taken the test already and scored 6.0 or 6.5 overall but possibly struggle with some elements and want to extend their ability level to ensure success (for example, can get 6.5 overall but cannot push the writing or speaking beyond 5.5/6.0)
students who have completed the intermediate course and need higher than 6.5
The aim of the course is to push the student to a higher command of the language, usually in writing and speaking. The course includes writing with precision, speaking fluently and flexibly to confer precise meaning, and technique focused lessons. Students who complete the course should be able to attain band 7.0 or higher.