Live online English classes,
we offer
We train students of all ages (Kids & Adults) to communicate confidently in English with engaging, interactive, and communicative teaching methods.
Designed for you to learn English at your own pace. These courses will equip you with the language and confidence you need to hold conversations in English relevant to each of the topics.
Earn a certificate to advance in your learning process.
World's best
online English learning platform
Making education affordable and accessible across the globe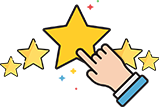 We pride ourselves on finding tutors who are knowledgeable, passionate, and ready to make an impact.
Start learning from our experts and enhance your English Skills
Students & Parents are sharing their experience with Red Fox Education.
Pho Muu had been accepted to an international school that we had applied for, to which we were able to successfully use the Red Fox Education reference certificate. Thank you for all the support.
This application is extremely useful for everyone, who wants to master English quickly and effectively. Everything is perfectly organized, structured easy to remember, interesting to learn.
M.G.S Philip
(France)
Student
Thank you Sanchana for your hard work in mentoring me. It was an essential eye opening on IELTS four modules, where I was thinking it will be difficult to attempt IELTS, but she made it easy and made me confident...
Thai Pinay
(Thailand)
Student
We are extremely pleased with the Red Fox education program and the teaching methods used.Excellent Grammar with a British accent as well.
Souji Veera
(India)
Parent
We are highly satisfied with the Red Fox Education program and the ways they adopt to impart new learning skills to students. Our Son is happy with the teaching methods and the way teacher explains.
English course with Red Fox Education has improved my communication skills and given me confidence to speak & face interviews. I am very happy with the online classes & practice materials.
Johnson C
(India)
Student
Red Fox Education has provided me with a platform to learn, evolve, and constantly evaluate my progress with top niche technology training on mobile app development.
Liji John
(India)
Student
It was a great experience with Red Fox Education. The teacher who taught me was Sanchana mam, she explained everything and really gave me motivation. Thank you.
Bhuvi Shankar
(India)
Parent
Best app for my 3 year old daughter to listen & memorize new vocabulary through flash cards.
Jayalakshmi
(India)
Parent
Red Fox stories are wonderful to read and listen. My son has enjoyed reading the stories.
Khan zeeshan
(India)
Student
This is the best English learning app. It has helped me improve my English and my confidence. There are many courses and I can also practice with Speech buddy. I recommend everyone to use it to improve English.
Karan Agarwal
(India)
Student
I have been using Red Fox Education for almost a year now and I have seen a huge improvement in my English. This app is very fun and interesting with a lot of quizzes, stories, tongue twisters and more.
Prema Yuktha
(India)
Parent
Red Fox Education is an essential tool for any one who want to master English communication. They have best self study English course from British tutors.
Previous
Next
Why learn through
Red Fox Education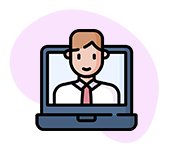 Classes by best British and Indian Tutors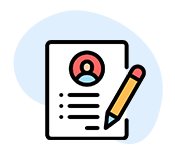 Mapped to the International Standard Curriculum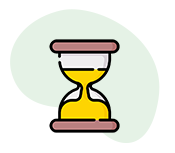 Choose your class timings and learn from anywhere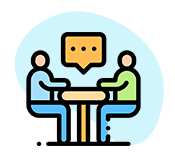 Delivering customized learning based on the student's learning pace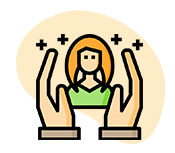 1-1 Guidance by personal mentor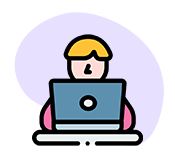 Videos, Audios,
Tests & Worsheets
Here are the answers to the most common questions. Still, can't find answers?
Contact us!
What is Red Fox Education?

Red Fox Education is an Indian brand that has created the World's first Online British School; we aim to provide the best online English learning service and offer the widest range of products and services such as Live online classes (British & Indian tutors), Self-learning courses, Certification courses, Tests and Assessments, Podcasts, Quizzes, Stories, Ebooks, Blogs, Videos, Audio Flashcards, and many more learning modules.
Can I speak like a British person if I study at Red Fox Education?

Yes! Our British tutors conduct live online classes via a video conferencing system and help improve your English in real time. All the learning materials, including Videos, Audios, Tests, and Worksheets are created by British tutors. If you keep attending classes & practicing regularly you can perfect your British accent.
Does Red Fox Education offer Online Classes?

Yes, Red Fox Education offers Online Classes with the best British & Indian Tutors for English, Spoken English, Business English, IELTS, Maths, and Science.
Does Red Fox Education only offer Online Classes?

No, Red Fox Education is also an online courses learning platform that offers the industry's best English courses designed & created by experts from the United Kingdom.
What is Red Fox Education's Premium subscription?

Red Fox Education has been involved in the continuous process of creating excellent English courses for students of all ages who want to improve their English in all 4 modules (Speaking, Writing, Listening, Reading) and work towards an internationally recognised standard of proficiency. By subscribing to the Premium plan, the student will have access to all the Premium self-study courses, certification courses, Podcasts, Quizzes, and many more Premium learning modules.
Does Red Fox Education offer a free demo class?

Yes, Red Fox Education offers one 15-minute free demo class with an Indian tutor for students wanting to take online classes with an Indian tutor. We also offer a demo class with a British tutor for a nominal fee.
What curriculum system Red Fox Education follows?

All the lessons are closely aligned with the UK National Curriculum, teaching the core elements of the English language. We have designed a complete curriculum for all students throughout their school life, from Year 1 (KS1) to Year 9 (KS3), plus more specific examination preparation for Years 10 & 11 (KS4).
Will Red Fox Education help prepare students for GCSE examinations?

Yes, our general aim for students in Years 10 & 11 (KS4) is to help them prepare for the GCSE examinations in English language and literature.